Professor Chris Doepel, PSM - Chair
Chris is a part-time Professor at the University of Notre Dame Australia in Fremantle, where he chairs the University's Program and Course Accreditation Committee and undertakes policy work within the Division of Academic Affairs. Until March 2016, he was the Dean of Business and Chair of College Committees for Arts & Sciences, Business and Law at the University. Prior to undertaking this last role, he was Dean of the Faculty of Law and Business at Murdoch University in Perth. Before joining Murdoch University in 2008, Chris was the Registrar and Chief Executive Officer of the National Native Title Tribunal. He has extensive experience as a senior manager in public administration and in the formulation of policy advice to governments. Chris holds a Bachelor of Jurisprudence, a Bachelor of Laws and a Master of Arts. He is a fellow of the Australian Institute of Management. In 2006, Chris was awarded a Public Service Medal (PSM) in the Australia Day Honours for his native title work.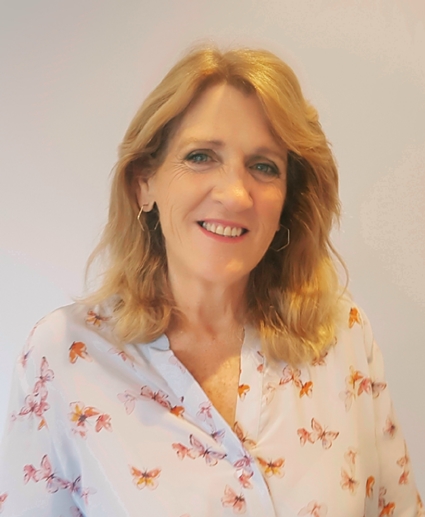 Mrs Jo Lanagan - Deputy Chair
Jo Lanagan is the Deputy Chief Executive Officer at Central Desert Native Title Services; she was appointed to the Commission in May 2018. Jo has held senior roles in the State and Commonwealth Governments including Director of Heritage and Culture at the Department of Aboriginal Affairs and Director of Claims Management for the Office of Native Title.  She has led negotiations on behalf of both the State and Commonwealth Governments in the Australian Square Kilometre Array Project, leading to the CSIRO build of the largest Radio Astronomy observatory in the world and Australia hosting international radio astronomy projects.  Jo was one of two negotiators on behalf of the State Government to reach a comprehensive native title settlement with the Yawuru People over Broome, resulting in the creation of Conservation Estate and the creation of a Marine Park.  Through her native title work Jo has had the good fortune to visit much of the more remote conservation estate in Western Australia
Ms Penny BOND - Member
Ms Penny BOND graduated with a Bachelor of Laws (with Distinction) & Bachelor of Arts from Murdoch University and has both public and private sector experience. She previously worked as a Senior Policy Adviser in State Government, with responsibility for ensuring the implementation of cross-portfolio policies and progressing a number of Bills though Cabinet and the State Parliament. Ms Bond represented the Minister as a Panel Member on the Ministerial Advisory Panel for Occupational Health and Safety Reform, which saw her work collaboratively with stakeholders on an important law reform project. Ms Bond is a law graduate at MinterEllison and is undertaking postgraduate studies in law at the University of Western Australia, where she was recently recognised as the highest achieving postgraduate student in Climate Change & Emissions Trading Law. Ms Bond enjoys hiking and camping and is passionate about the appreciation of Western Australia's conservation estate.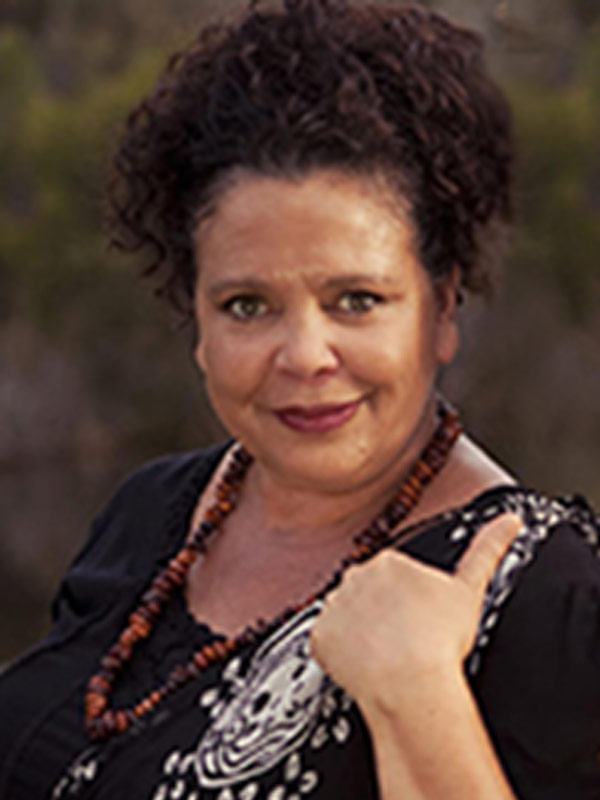 Mrs Tania (Tahn) Donovan - Member
Mrs Tania (Tahn) DONOVAN is a Wardandi Yok from Busselton and has expertise in Aboriginal affairs in relation to employment, tourism, business development, policy and capacity building across State government, Aboriginal interest groups and the community sector. Ms Donovan is currently working as a Heritage Officer with the South West Aboriginal Land and Sea Council and is a board member of the Western Australian Indigenous Tourism Operators Council. She has a wide range of skills and experiences in the environmental, tourism and hospitality, disability employment, farming and transport industries. She is involved in Leadership and Governance training to the Noongar community.
Professor Ross Dowling, AM - Member
Professor Ross Dowling is a Foundation Professor of Tourism and the School of Business at Edith Cowan University. Professor Dowling is an environmental scientist conducting international research, training and development of tourism in natural areas. His principal teaching, research and consultancy interests lie in ecotourism, geotourism and cruise ship tourism. He co-founded Ecotourism Australia and is a former Chair of the Forum Advocating Cultural and Eco Tourism (FACET) in Western Australia. Professor Dowling is a geotourism advisor for UNESCO Global Geoparks and a founder of the Global Geotourism Conferences. Prior to moving to Australia, Professor Dowling worked in New Zealand where he was Foundation Advisory Officer with the Ministry for the Environment and was awarded a Nature Conservation Council Foundation Citation for his efforts in conservation education. Professor Dowling brings to the Commission knowledge and experience in relation to conservation and tourism development.
Dr Fiona Valesini - Member
Fiona is a coastal and estuarine ecologist with a particular interest in fish and invertebrate faunas, their relationships with environmental drivers and their future sustainability. She has 25 years of experience as a research scientist and, since 2012, has worked as a Senior Research Fellow in Estuarine Health at Murdoch University. Prior to this, Fiona was a Lecturer in Marine Ecology at Murdoch, where she also completed her PhD in 2004. Much of her research has focussed on coastal and estuarine systems throughout south-western Australia, and mainly those in urbanised areas where the balance between supporting healthy waterways and the needs of fast-growing populations is particularly challenging. She is currently the Lead Chief Investigator of an Australian Research Council Linkage Project, focussed on optimising trade-offs between estuarine and societal health in the Peel region, which draws together nine collaborating agencies across the research, government and community sectors in Australia and the UK. Her other research projects also have a strong applied focus, supported by partnerships with government and community-based organisations in the environmental and natural resource sectors across WA. Fiona is also a member of several advisory groups, including the Peel-Yalgorup Technical Advisory Group, Vasse-Wonnerup Science Advisory Group and the Western Australian Marine Sciences Institution Estuaries Working Group.
Mr Alan Walker - Member
Alan Walker worked for more than 45 years in the management of Parks, Reserves and State Forests in Western Australia. Since retirement from the Public sector he has also worked in the private sector in the field of bushfire management. For 10 years he was the Director of Regional Services in the former Department of Environment and Conservation. He was the leader of the State's involvement in the development of the first Regional Forest Agreement that prescribed outcomes in forest and biodiversity conservation, timber production and the protection of cultural and heritage values. He was the co-author of several forest and National Park management plans. Mr Walker was awarded an Honours Degree in Science (Forestry) from the Australian National University. He is a volunteer guide and committee member with the Rottnest Voluntary Guides Association. He was a former President in Rotary and the leader of a Rotary Group Study Exchange team to South Wales. He is a keen bush walker and he has an interest in nature based tourism.